Shipping Costs: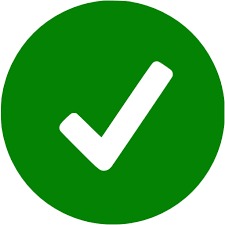 UK/NI Standard  £2.49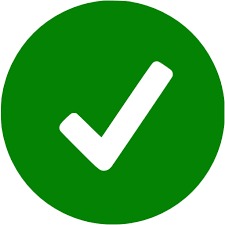 UK/NI Tracked    £4.99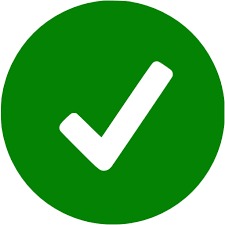 ROI Tracked        £3.99
Delivery times: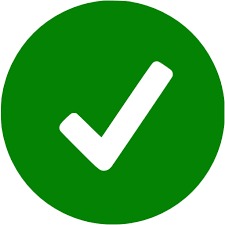 UK/NI:  2-3 Working Days " Royal Mail48″ & "DPD 48"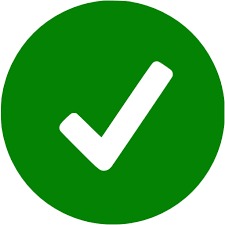 ROI : 2 Working Days "Fastway.IE"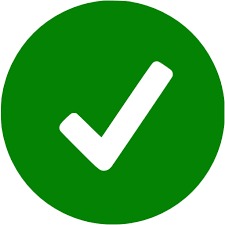 ALL ORDERS DISPATCHED SAME WORKING DAY
Terms & Conditions
Access to this website is subject to and in accordance with the following terms and conditions. Please read these terms and conditions carefully before using this site.
These terms and conditions govern your use of our website (www.ezee-fix.co.uk). By visiting the website you accept and agree to the content of these Terms & Conditions.
On accessing the website on this occasion and on each subsequent occasion you will be deemed to have accepted all of the terms and conditions that apply to its use and to the facilities, services and information provided by it. We reserve the right to alter these terms and conditions at any time and it is your obligation to check if changes have been made. Your use of the website after changes are posted on-line will constitute acceptance of the new terms and conditions. This does not affect your statutory rights.
Content of the website
This website and any content contained in it, is for information purposes only. We do not warrant that any information contained in this website is accurate, up to date or complete.
We do not accept any liability arising from any inaccuracy or omission in any of the information on this website or any liability in respect of information on this website supplied by you, any other user or any other person.
Product Details & Suitability
Published product details, specifications and suitability information is the best available at the time. Quinnspares shall not be held responsible for the accuracy of any advice given regarding the suitability (or otherwise) of any part or parts required for the repair of an appliance. If you have ordered an item that has an unsuitable product description we will remedy this by providing you a full refund upon the return of the item. Please see our Returns & Refunds page for details.
Manufacturers names are used for reference purposes only. Products listed as a genuine part (showing the manufacturers logo) are made by the manufacturer and generic parts (showing the Quinnspares logo) are listed as 'compatible'/'suitable for' with the manufacturer's finished model number.
We encourage you to ensure all spare parts are fitted by a competent person in accordance with manufacturers specifications. Work carried out, and parts fitted, to gas appliances must be done so by a registered 'Gas Safe' engineer. Quinnspares cannot be held liable for any damage caused by the fitting of a spare part.
Please ensure that you have read your warranty conditions before attempting to install a part or otherwise repair your appliance. Quinnspares cannot be held responsible if the appliance is damaged or your warranty is voided. Some manufacturer guarantees may be on condition that you use a qualified technician.
Availability/Estimated Delivery Times
We do our best to ensure that all parts are supplied within the quoted time frame (usually within 5 working days). However it is stressed that these timescales are only estimates. If there is a delay we will inform you of this via email and the product will be despatched as soon as it is available. If you have ordered multiple items all available parts will be despatched immediately and the delayed part will be sent separately.
If a delay has occurred and your order has not yet been despatched you can cancel your order and get a refund by contacting our Customer Services Department. Please note that Specially Ordered items cannot be cancelled or returned.
Quinnspares has no liability to you for any delay that may occur in transit/delivery of your goods.
Occasionally we may have to withdraw an item at short notice because it has been discontinued or has become obsolete. If you have placed an order for an item that has been made obsolete or has been discontinued we will inform you as soon as possible and offer you an alternative if one is available.
Registration and information submitted by you
In the event that it is necessary for you to register in order to view certain parts of this website, you are obliged to provide accurate and complete registration information.
Payment
Payment over the Internet can be made via our secure check out pages using Visa, Visa Electron, Mastercard, Switch or Solo cards, PayPal or Google. Charges will appear on your statement as "QUINNSPARES".
All prices are quoted in pounds sterling (£) and include Value Added Tax (VAT) at UK rates. It may be necessary to adjust prices in the event of a change in VAT rates, or as a result of a manufacturer price increase. Customers are entitled to a full refund if this is not acceptable.
In all circumstances payment must be made before goods are despatched.
Returns
Within 30 Days of purchase
You have the right to cancel your order in accordance with the UK's Consumer Rights Act 2015.
Orders may be cancelled at any time before they are despatched, please contact our Customer Service Department to do so.
If you wish to return an item you have received because you have changed your mind, or no longer require the part, simply return it within 30 days and a refund will be arranged. All items returned must be unused, and in a re-saleable condition and in original packaging. Upon receipt and inspection of these items, provided they meet the criteria above, we will issue a refund within 5 working days.  You are responsible for any costs incurred in returning unwanted goods.
Goods returned because they are faulty or incorrect must be received in the condition that you received them. We will pay for the return of these items. Once your item has been received and inspected we will arrange for a refund or replacement to be sent as necessary.
In all instances before returning a product you must obtain a Returns Number (Please use Order Number as return/ Reference identifier). Any unwanted items must be returned within 30 days from receipt of your Returns Number.
Please make sure you get proof of postage in case your item gets lost in the post.
Faulty Products after 30 days from purchase
Initially please contact our Customer Services department. We will either send out a replacement part, or give you details of what to do next.  We will require the faulty part to be returned so please keep it safe, and where required the faulty product will be replaced.  Please note, refunds are not applicable to products which fail after 30 days.
Complaints & Returns Address
At Quinnspares we do our best to keep our customers happy.  However, if you are not satisfied with the service that you have received and wish to make a complaint please forward it to:
Quinnspares (Ezee-Fix)
67 Bigwood Road
Ardmore
Derry
BT48 3RR
We will thoroughly investigate any issues raised and propose a course of action for resolution.  You should receive a response within 14 days of our receipt of your letter.
Intellectual Property
You acknowledge that all trademarks, names and logos on the website are the proprietary marks of us. To the extent that there are marks identifying third parties, these are owned or licence by those third parties and nothing in these terms and conditions in any way confers on you any licence or right under any trade marks, name or logos.
All rights, including copyright, in the content of this website and in the photographs, diagrams or any other illustrations of our products displayed on it are owned or controlled by Quinnspares.
You may not, without the prior written consent of Quinnspares:
copy, reproduce, modify, republish, adapt, alter or in any way commercially exploit any of the content of this website
redistribute any of the content of this website
remove the copyright or trademark notice(s) from any copies of content made in accordance with these terms and conditions
Privacy
You acknowledge and agree to be bound by the terms our privacy statement.
Links to websites outside the control of Quinnspares
This website may contain links to other websites, which are outside our control. We are not responsible for these third party websites, or for their content. We are providing the link for your convenience and are not endorsing the third party's website, products or services in any way. Using automatic links to gain access to such sites is entirely at your own risk.
The store requires customers to consent to their details being passed to a third-party courier who will deliver the goods. This is necessary to fulfil the order
Liability
We shall not be liable for incidental or consequential damages or expenses. This includes, but is not limited to, damage to property, lost income, profits, economic or commercial losses and third parties claims.
We will do our best to despatch all orders as quickly as possible. We have no liability to you for any delay in the delivery of products ordered. You have the right to cancel delayed orders at any time and get a refund prior to the item being despatched.
This warranty does not affect your statutory rights.
We strongly recommend that all parts are fitted by a suitably qualified person, using the correct tools and test equipment, with the appliance disconnected from the mains supply.
Indemnity
You agree to indemnify Quinnspares and any of our officers, employees and agents harmless from and against all and any expenses, losses, liabilities, damages, costs or expenses incurred or suffered and any claims or legal proceedings which are brought or threatened, in each case arising from your use of, or conduct on, the website and/or a breach of these terms and conditions.
Termination
We may terminate the provision of the website or restrict your access to it without any prior notice to you.
Notices
Unless otherwise expressly stated in these terms and conditions, all notices from you to us must be in writing and sent to our contact address at:
Quinnspares
67 Bigwood Road
Ardmore
Derry
BT48 3RR
Invalidity
If any part of these terms and conditions is unenforceable (including any provision in which we exclude our liability to you) the enforceability of any other part of these conditions will not be affected.
Third Party Rights
A person who is not a party to these terms and conditions has no right under the UK Contracts (Rights of Third Parties) Act 1999 to enforce any term of this agreement but this does not affect any right or remedy of a third party that exists or is available apart from that Act.
Governing Law
These terms and conditions are governed by and will be interpreted in accordance with Northern Ireland Law and the Northern Ireland courts will have exclusive jurisdiction to resolve any disputes between us.[/vc_column_text][/vc_column][/vc_row]